DANA  NEACȘU este doctor în filosofie, lector de drept la COLUMBIA LAW SCHOOL, din New York, profesor adjunct la BARNARD COLLEGE – Columbia University, dar și dâmbovițeană de pe malurile Ialomiței…
Something Went Really Wrong
By Jordan Muncz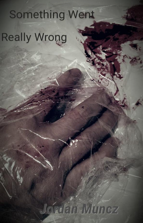 Instead of Forward
If you're afraid of what you might learn, stop reading now – this isn't for you. Furthermore, I have no proof. It was quick and mostly quiet and by 5AM all that was left was the sound of helicopters leaving the city. Anyone that might have heard anything, gunshots, screams, sirens, wouldn't have gotten very far into it – internet searches yielded error messages, and there was nothing on TV but the usual: gang shootouts, potheads causing traffic jams on the GWB and Columbia University sprucing up their campus for graduation.
I'm here to tell you, the military dumped sick people into the Hudson River. Call the Pentagon and they'll reassure you, they've heard the rumors, but isn't it ridiculous? And they're not in the business of spreading crazy rumors. The newspapers will do the same, exactly the same…
After you read what I've written, you…, well you might think I'm crazy, or jealous, trying to take down academia because I'm not Ivy League. I have my opinions, but that's not what this is about. It's just where it happened.
What this is about: people disappeared that night. I did what research I could. I called the NYPD but when I told them I had a blog, and it wasn't the New York Times, they could neither confirm nor deny "the rumors".
Like I told you, I can't prove anything, but there are facts. Ollie Kun-He is missing. His father is owner of The Founding Father's Burger Joint, where the explosion at the center of the mayhem took place. I tried contacting his parents but Ms. Kun-He's answering machine says she's travelling in Korea indefinitely.
So, a day that won't live in history. The few media outlets that heard about what might have been happening didn't run the story. Then there's the floating head. "American Beauty" on Instagram and the story is that ISIS is claiming it. Right. They infiltrated NYC to put a hit on one guy, if you want to believe those opportunists…
Of course my book has a hero. He's a security guard. I know his family, well, I used to know them. After what happened, when I asked for news about "Tony," his job, his new girlfriend, my friend, his uncle, replied "Tony who."
Finally, don't try to find me because I'm in hiding. Anyway, it will be hard to find me because you don't know my gender, age, not much of anything. At least I hope, because there are people looking for me who know how to look.
In my book you'll meet an assassin. I've called him John Rambo, nice name, no? Doesn't matter, what does matter is that he's real and at large. General Pistone has a clear interest in him, as does Congresswoman Calder. This should be enough for you to understand what's at stake for me or my future family, if I live long enough to have one.
So, how does that sound to you? A crazy person with no evidence telling you the world you live in is worse than you thought. Still, I'm writing so I have to imagine there are readers curious enough. But if that's you, please consider this a coming of age book. Your own coming of age.
Fondly,
Jordan
Chapter 17
A crowd of what looked like half-asleep Barnard students was making their way to the dormitory assigned to them. Aaron was exiting the dormitory, cleaning the sole of his shoes of warm goo. He ignored the exchange between some of the contagious people in the grip of their early transformation away from humans and the newcomers. The biting was performed in a ritual of perceived French kissing. Not understanding what was so sensual, the untouched students giggled in a fake remorseful retort.
"Oh, dear, that's so brazen."
One of them took upon herself to explain to the ones who were reluctant to come in that some emaciated sex crazed French exchange students were teaching the Americans how to have fun. The word went around about the loose French girls and good mood suddenly prevailed.
No one seemed to observe the convulsions following the encounters. A moment later the talkative bossy student was wearing a hand-written sign which said "Out of Order," and hanged it on the door of the elevator. She could not stop giving directions and explaining to passers-by about the French exchange students. Her explanation elicited giggles from benevolent students ready to walk up the stairs. With each flight of stairs the mood became more celebratory.
The exams were a forgotten affair.
Again no one noticed when the elevator started moving up. A tall being going for the bohemian bourgeois look came out of the elevator and spat something out of his mouth. The object fell into an obscure corner. In the process the "Out of Order" sign became torn apart. Behind him, the elevator door did not close properly. A leg was protruding through the door. The leg soon started shaking spasmodically. The elevator door could not close again. The elevator and its torn "Out of Order" sign were stuck.
Around the five-foot-wide walnut staircase that swept down five floors in a sumptuous curve, some people were making out. Some were moaning. Close body encounters were taking place punctuated by minutes of solitude and followed by spasmodic individual movements as if the spring saturnalias were reigning. People came in the building but none seemed to exit.
So when the distress call reached Sebby, the library guard whose booth was only yards away from the dormitory, he was taken by surprise. Who would complain of merriment at the end of the exam period? Maybe the chill having replaced the earlier uncommon spring heat of the high 80s, or maybe the mild wilderness of the campus lawn in the lifting fog, made the guard take the call and then go out and meet theangry man upset he could not find the couple in the tent.
"I was supposed to meet them here, and they are nowhere to be found."
Sebby turned on his light to find his way around. The lit spots of grass were covered in blood and bits of flesh but they could have been dog poo, too. Perhaps a former NYPD officer with excellent investigatory skills, the library guard looked hard through the bushes for some evidence of foul play. Together with the angry caller, they turned each leaf of grass to find something meaningful. There was no human corpse around. They both breathed easily.
Not far away from the tent they found a coyote, which they did not expect to find. Its belly was torn out and large bite wounds covered its flesh. The blood trail led them back to the tent. It was the most comfortable the guard had ever seen. It was a NEMO Dagger 3P Tent. It was the lightest and roomiest ever. It smelled of money.
"Something happened. But they got up and left." The guard talked into a walkie talkie and continued to walk around talking to unknown others. A scenario was being created.
"They ran, bled, fallen face down. I see marks imprinted on the grass. After lying there for some time, they continued walking. There is very little to find out because of the grass and the night. But anything seems possible. We should be able to find two wounded people wobbling side by side."
Perhaps because Sebby could not ascertain the speed of their subjects, absent any bodily evidence, they entered the dormitory. Understandably, it was too dark to see any tracks sprinkled with fluid blood or otherwise, or crusted ooze that they could not have recognized.
The person at the other end of the walkie-talkie appeared in the dormitory entrance. His secure, young walk and athletic appearance commanded the attention of the guard and the passive curiosity of the one who alerted them all.
"Ready Sebby?"
"Ready Kelvin," Sebby replied, deftly walking up the stairs to the main landing. He stepped over what appeared to be a sleeping student in the first room's doorway.
"Don't worry about a thing, I have placed a call with NYPD officers. They are on their way and until then I have you," Kelvin continued following behind.
Sebby moved cautiously as there was no visible movement anywhere: in the hallways or in the rooms. Everything quieted down inexplicably. They reached the top floor room where the bacchanalia was happening only moments earlier. The windows, with their heavy curtains looked foreboding.
"Kelvin, since, I've returned from the last deployment, I have not had a moment's rest."
"Why, weren't you suppose to work this shift?"
"No, Larry called in sick."
Sebby kept walking slowly through the room. He went to the book-lined wall full of polished wood. He moved to the two hanging paintings, and leather armchairs. People must have stood down on those armchairs enjoying some red wine at some point earlier, judging by the shape left in the armchairs. He smells the bottle and read the label:
"Not bad. Pinot Noir from California, Coppola's vineyard."
Further away he saw another doorway and muffled noise was coming from that direction. He decided to go there. He signaled Kelvin that he was approaching the door. The door did not open. It was jammed in. He opened it slightly and recoiled.
"Sebby, what's going on?" Kelvin's voice came from behind.
"Some terrible stench. Fresh stench. Remember our last deployment? Remember that dog, that skinny brown dog lapping blood the same way he'd lap up water from a bowl. Do you remember that dog? All I could think was about who was in that house and what're they armed with, and how're they going to kill me, you, and our buddies."
"Sebby, take it easy man. This is not Kabul, man. Some kids, man. Some stupid rich kids having fun." Kevin and Sebby apparently knew each other from way back.
Sebby opened the door. It was a small hallway which connected the rooms to a single bathroom. He used his light and started inspecting the walls. Then, he saw the bloody hand marks, of small, delicate hands trying to clean off pieces of meat, chewed fresh meat. Flies were laying their eggs on it. The summer had come early. And then he tripped. And tripping he saw what made the muffled noise. Bump! Bump! It was the gentle slamming of the bathroom door. A leg was trying to get in. Jerking about on the carpet like a claw freshly wrenched from a live crab, not just lying there but active, lashing about on its knee-hinge like a wild thing.
"Kelvin, do you remember that one insurgent doing the death rattle, foaming and shaking, fucked up, having been hit with a 7.62 in the chest and pelvic girdle?"
"Sebby, man, take it easy, there is no need to knife anybody."
"Kelvin, you were with me when I pulled my KA-BAR and slit his throat? Kelvin, this is worse. This is fucked up beyond imagination."
Kevin found the courage to look into the bathroom. It was filled with bodies in various stages of breakdown. Meat, chewed and pulped flesh was bulging from their stomachs, as if they cannibalized each other and then someone killed them all at the end. It looked as if someone saw them attacking each other, going for their thighs and faces, and then terminated them.
"Sebby, what's going on?"
"I cannot tell."
"Kelvin, the police are coming."
He got closer to the bathtub. Water was dripping in. He pulled the shower curtain. There still was water in the bathtub and a head floating and staring at him. Its teeth were still chewing on a finger stuck in the clenched jars.
"Sebby, let's get out. This is a fucked up mess."
"Come out fast." Kevin added pulling his buddy outside. They both forgot about the young man who followed them there. He snapped a picture of the head and captioned it "American Beauty."
The picture went viral on Instagram. It looked contagious.
Chapter 18
Ana was startled. A rain drop noise came through the desktop speakers.
John moved away. General Pistone's face appeared on Ana's computer screen.
"When are you going to tell me how only some plague carriers become disciplined warriors while most of them grow into wild cannibals?"
Ana replied:
"As a fan of my work since my ER days in Romania, you know about my findings."
"Don't repeat what I know."
"When you had me abducted, I was experimenting on what you jokingly called the 'the soviet walking dead'. All I could tell you then was that after birth the host's entire brain is under attack as if the pestis smashes it up and fast rearranges it in a way which misdirects all the stimuli."
"Tell me something I don't know."
"The personhood undergoes unimaginable changes."
"I know all about your walking dead." The General bit back.
"They share similarities but also many differences because the pestis bacterium has a very primitive DNA which easily hybridizes with whatever preexisting virus has attacked the host." Ana finally stopped.
"Indeed, Doctor, that's old news." The General replied.
"In my last two decades with the Pentagon, General, I have learned a bit more, but not much: the pestis bacterium causes different symptoms before and after birth. In uterus, the bacterium eats up the anterior cortex atrophying it and destroying its empathy centers. From those infected newborns you're free to recruit your beloved killing machines who can slaughter with no fear or remorse. No one stops you General."
"You're feisty as only someone who does not exist can be, Doctor. But let me add this: you are oblivious to the advanced state of art your lab offers. You have everything you can dream of. You have no idea who signs your checks, but I do. Since the end of WWII the Advanced Research Task Committee, A.R.T.C., your project, has eaten up $1,000,000,000."
"I have been here since July 14, 1995."
"The bad news for you is that the Cold War is over, and Congress stopped funding dissident researchers and mad scientists. Give me something, Doctor, or the Congressional Committee overseeing you will shut you down."
Ana stopped then added,
"They don't know about me. But I thought you had them eating out of your hand as if you were John McGraw and they were the Baltimore Orioles, General Pistone? Isn't that the job of a coach to get the money? I am just the hired gun, actually, kidnapped."
"St. Luke's hospital sent you two more plague-infested losers last week, didn't it?"
Ana typed back, "Yes."
"If you cannot use them to find me a better answer, I will stop sending them down. They are a risk I cannot take any longer: Too contagious and too expensive to clean after. If I do not hear from you by the end of the next month, my FAST2 team is coming down to clean that pigsty of infected rabbles."
"You do that and you would have nothing left in your life," Ana mustered.
"Talking about life, Doctor, I would not know what to do with a mad scientist who died in 1995 in a car accident by the side of the road; would you help me write her story or her obituary?"
Pistone cut off the exchange.
"Why don't you tell Pistone everything you know?" John asked Ana, having accepted the role of confidante.
"Why? Why shall he know that in uterus the plague's DNA can also be hybridized and changed? Why shall he know the plague symptoms would differ from one newborn to another because a virus, as trifling as the flu, can compensate for the anterior cortex atrophy by swelling the brain's cognitive functions? What good would it do him knowing that cognition can replace the pleasure produced by harming, torturing or killing others?"
"I am your best work, and I take no pleasure in killing." John corrected her.
"I know, John, you kill only when your frustration level is so high it becomes unbearable, and sometimes it looks like torture because you abhor leaving fingerprints on guns or other arms."
"You think you are better than me, don't you Ana?"
"No. John. Just different. My mom had contracted both the plague and some virus, possibly the flu when dad impregnated her. Your mom, I believe, had been totally healthy when you're your dad impregnated her with sperm carrying the plague and a different type of virus. I think that is the difference between us, but I need time to find out who between us is the beauty and who is the beast."
"You won't have time if you don't give Pistone what he wants."
"What Pistone calls infected losers, I call "human moths". They may help me find the answer," Ana said and her voice had an inflection John never heard before. Maternal? He wondered.
"You have changed Ana, since those last two …'human moths' came here."
Ana seemed to ignore him; fixating on a point on the wall behind him.
"Ana, I made up their first chase, how they waited patiently for a couple to sit down on a bench right in front of the Morningside Park exit. There was no planning while the lovers exchanged a few pleasantries. They never postponed their attack while the youth leisurely undressed each other protected by the night and a closed-to-the-public park. They could never understand pacing the attack so it came after a few moments of erotic pleasures, and they never devoured the lovers. You are correct. They are no cannibals, and neither are thy zombies or vampires. I regret I told you that nonsense. I made it all up because I was jealous of the time you spent on them. Yes. I am jealous. I never thought I would feel anything like I feel for you Ana. So, you got two confessions. They attack and spread the disease, but that's it, like the rest of them. Please, give Pistone what he wants. I don't want to lose you…," John stopped in mid-sentence and then added, "this place. This place is home."
"John," Ana finally spoke. Her eyes were teary. To cover up her emotions she pretended she needed to pick up paper for the printer. "It has nothing to do with you. Or not directly. Their dying, their youth and modicum of spunk, or what I read as it, suddenly hit me and connected me with my past. I fear that our prolonged interaction is taking its toll on me. I'm shedding my robotic, insensitive self for something I never imagined possible. Did you know that I used to have normal life?"
John came to her, dried out her tears, and hugged her.
"I used to wake up with the sun shining on my face and stare at a small Schiele sketch hanging in my bedroom. Egon Schiele is the name of a painter whose art the Nazis called degenerate. My father, perhaps the most eminent historian of the Ottoman Empire, the original Dr. Vodă in our family, adored his work. He loved telling me that one day when I was not yet one year old, I screamed for hours and nothing could soothe me. He finally picked me up and brought me to his office. He put me on his desk, while searching for the book he needed to review by the next day. Catching a moment of silence he started reading the book under his desk, afraid to move, thinking I was falling asleep. After a few minutes he checked on me, afraid I might roll off the desk. He could not believe his eyes. I was staring at that Schiele study for his later painting of his master, Gustav Klimt. He swore I was smiling and gurgling at it. My father had auctioned the foreign rights to his opus, The History of the Ottoman Empire from the beginning until the Fall of Constantinople, for that sketch, but he had it moved into my room afterwards.
John, since I saw them, all I could think about was Egon Schiele, Wally…and then, Lena."
"Wow," John said. "You are becoming nostalgic. I thought you incapable of it," John added with something close to ardor. "You only exuded the present moment and the task at hand."
"John, I am proud of you. You have been taking your meds. I have not heard you talk this poetical ever."
"I blew my cover," John replied.
"The past never mattered for me. I have always been project oriented. And then, these two Sylphides bit a bite off my present, with teeth made of memories, and their bite proved contagious. I reminisce!"
"What is to recall? I lived through the Balkan intifada. Can you beat that drama? Take it. Take my past and satisfy whatever urge makes you talk like this. I don't want it."
"John, it is beyond the point. I am becoming someone I never suspected I could be. Suddenly I remember that by the time you came here, in 1999, I had already been abducted for four years. By 1995 I had a marriage, a lover, a dad, a house, and a daughter, Lena, and I was taking care of her, although in a handicapped way."
John looked at her searching whether she intended to add something else, something about him, perhaps.
"You're right. I can barely recognize you."
"I am being bulldozed by my past. My daughter's image has become as big as the Sphynx's."
"So, find her. Where is she?"
"I don't know. I have scoured the Internet for information on Lena Vodă. Nothing. She was still a baby. She was 5 years old."
"That's strange coming from you. I mean. You never give up, Ana. You may not have any maternal instincts, but you are a scientist. Find a solution. That's your shtick."
"Shtick?" Ana repeated opening Chrome and staring at its search box.
"What else do you remember from your past? What about your dad?"
"I have checked. Nothing."
"What about her father. You told me something about that didn't you?"
"Dr. David Soare? I have checked. Nothing"
"What about his children. Did he have any other children?"
Ana started typing.
"You are a genius yourself, John," Ana added and she seemed luminous in her enthusiasm for finding a solution.
"Claudiu Soare was the reason David and I remained married to different people. His wife adopted Claudiu as soon as I gave birth to Lena."
Ana was going through various Google search results.
"Look, he is an Assistant History Professor, and doctoral candidate, Claudiu Soare. He is going to attend the Columbia University international conference on The Use of Technology to Promote History Teaching, organized by Columbia History Professor Thomas Knowlton.
"Click on the link to the conference," John encouraged Ana, which she did.
"The two-day conference starts today, Thursday, April 30, 2015," Ana said. Behind her John summarized the information provided by the web site:
"Knowlton and his doctoral students and associates will enter the famed Columbia heating tunnel system, which is located below the basement of each building and used to connect them to central boilers. Knowlton is bringing his party underground through the Earl Hall entrance, located at 117th street and Broadway."
John looked impenetrable. He was expecting an assignment for tomorrow, guarding Celeste Calder. She only came to New York to see this Knowlton. John continued:
"Knowlton apparently chose that entrance because, visitors could see a vestigial portion of the original 1800s tunnel, probably built with rocks from the time of the Battle of Harlem, during the War of Independence."
The website updated as they were reading its content.
"Professor Knowlton's software brings to life scenes from the War of Independence, especially the battle of Harlem Heights, where his ancestor, Commander Thomas Knowlton played a crucial role. More information is available in Professor Knowlton's new book, 'The Battle of Harlem'."
The clock in her lab showed 2:00 AM.
"John, let's make sure everybody is around?" Ana added.
John did not need to physically go to their rooms. He went to the two way mirror which connected each zombie's room with Ana's lab and turned the switch and looked inside.
Ana found Claudiu's blog, The Historian from Romania.
"He arrives in New York City in a few hours. He has a room reserved at the Waldorf Astoria. Apparently the Columbia students association paid for it because he always dreamed to visit the hotel where President Franklin Roosevelt stayed while visiting the city on 21 October 1944 to address the Foreign Policy Association," Ana read.
"The presidential train stopped on the upper level of the underground train yard directly under the hotel," Claudiu's blog said, "His aides carried the paralyzed Roosevelt through a special door and then by elevator directly to his room, avoiding the public altogether."
Ana did not blink for a moment. John took the break to look in the adjacent rooms.
"Ana, everybody's gone."
Ana ignored the information desperately seeking something most probably illusive.
"Ana, there's no one around. Are you going to follow the protocol?"
"I am going to meet Claudiu. Maybe he knows something about Lena, but then, why would he?"
"Ana, first things first. Call Pistone, and then come up with a better idea. Your GPS transmitter would signal your position within minutes."
"Yes, I thought about it."
"And?" John was searching her face for clues. "You know I have instructions if you try to remove it."
"First you'll have to catch me, won't you?" Ana replied jokingly, a first for her. Her smile warmed up her face into a perfect tulip, John thought. He nodded acquiescing and touched his beeper and then his cell phone.
Chapter 19
"We both need some cheering," Lena couldn't stop talking. "How many more strange creatures like that do you think are hiding around?"
"Hopefully none. I don't have the nerve to survive another encounter."
"I see your point. I never suspected I would have so much anger bottled up. Did you see me hitting that defenseless creature with all my might? Understanding who I was actually hitting will take me another year worth of sessions."
"You were great. I wish I had your presence. You saved me, you know."
"Oh, you've done the same. Actually, you already did it. You came to save me. I want to thank you somehow, but I don't know how."
"Just say, 'Thank you.' People do it all the time."
Lena did not answer.They walked for a while quietly trying to make sense of what had been said, or perhaps of their surroundings without looking around.
"I think you'd like my present."
Tony stopped walking.
"I don't mean I am giving you a present. I am going to show you my present." She stopped to search inside her shoulder bag fashionably large but unnerving, a gift from Tom Knowlton: a Gucci Soho brown leather bag. She was not a hobo so why wear a hobo bag, Tony thought, a bit irritated and clearly hungry. He was afraid he might faint. His stomach became so weak it stopped making any noise. "Tom proposed tonight and he gave me this velvet box. Open it. I want to see your face when you open it."
"You want to see my face when I see a fancy ring? Why, do you think security guards don't dream of Macy's?"
"Oh, cut it out. Macy's is so downtrodden. You know I'm not a rich bitch. I'm on scholarship. I have been all my life or since I've landed at Columbia some 7 years ago, still wondering how it happened. I was brought up by my grandpa's secretary. I still don't remember when I sent in the college application, but that's history. So open the damn box, officer."
"Bossy, too."
"Oh, for Christ's sake. Give it back to me. He proposed. Tom proposed, again, tonight. He gave me this amazing coin. If it's an original, then the one in the Museum of National History in Bucharest is a fake."
She grabbed back the little velvety box from his limp hand. Tony lifted the lantern. Lost for words, they admired the coin.
"Don't tell me this is THE 1456 small silver coin Vlad issued to commemorate the beginning of his illustrious, though controversial, reign and, the prophetic view of Halley's comet?!"
"Impressed? So you, too, believe it was Vlad who issued it."
"Vlad was the only small time warrior with the guts to tell both the mighty Hungarians and threatening Ottomans he did not need their currency anymore."
"Also, the thug Vlad killed for the throne was a meek Henry VI type who willingly paid the 'tribute,' the heavy taxation his neighbors demanded, in exchange for him occupying the throne."
"Like the uncle Richard III had to dispense of to start his own reign? I applaud you, my friend." Lena bowed, and Tony clapped in admiration of her knowledge and his ease in engaging with this strange, beautiful creature. He bet his mom wouldn't call him "Tonino" once he brings her home. Oh, how he excelled at daydreaming.
"Vlad was a leader. I can see how he would become a popular hero. You know that in Romania he is a popular hero and not a stupid vampire or worse, zompire."
"Maybe that is why he is my hero. My book is about him." Tony felt giddy uttering those words he never dared share with another being. He was happy, and his stomach starting rumbling. Lena heard it and smiled. Oh, Lena, Lena, Lena. She was the new constellation in Tony's sky.
"That's cool. My ancestors are sort of my inspiration too, only in a more oblique way. I don't admire them. But their idiosyncratic behavior made me connect dots others have ignored. I started with them and the last Crusade and went backwards."
Tony completed her sentence:
"Nicopolis, 1392, was the last Crusade. John Hunyadi, Vlad's on and off benefactor, shined there."
"Did you know that it brought the plague to Eastern Europe?"
"No, but I thought the plague had been around since the Romans."
"Yes, but it took centuries for its DNA to be cannibalized and thus become the cause of unbridled cruelty. Tony, I am going to tell you how I noticed that something was amiss. Or maybe I should help you see it too. Shall we play?"
"It may be the only think we can do here, so I don't see why not."
"Good. Let's start with the first crusade. Okay?"
"Okay."
"The Crusades were meant to work as a defensive mechanism against foreign elements. In a Christian world those elements were Jews and Muslims. Economically the world had finished a developmental cycle: it was the beginning of a new millennium. What was emblematic for those times? Three things: too many people, filthy poverty and religious bigotry. To refuse being a Christian meant you became an easy target when surviving became difficult. Pope Urban II, like a general, preached military action as a way to survive. Europe was overpopulated so he roused the rabble with places of Christian pilgrimages outside Europe. In 1096 Christians started their pillage war, aka, the Crusades. Fearing god, those educated labeled them as religious wars: no one had to justify the participants' behavior. Also, it is my theory, that by Middle Age standards up to a point, the Eastern European one, the Crusades displayed normal levels of violence."
"I guess I am lost. I am not following. Where are you going with your theory?"
"Do you really want to know?"
"Why not? Beats Wikipedia reading."
"You think you're funny but you're not."
"Go on, please. I want to hear it."
"Everybody knows the first crusade started as a popular uprising. Some tens of thousands of poor, uneducated, hungry peasants followed another peasant – Peter the Hermit – who displayed a letter he claimed was written by God and delivered to him personally by Jesus. Others in the Rhine valley followed a goose which they believed to be enchanted by God as their guide. All this was done because a life of humiliation and want dehumanizes to the extent that people lose all rationality."
"What's loss of rationality?"
Lena lifted his lantern to see his face, seeking for clues.
"At Jamestown, fathers killed their most plumb 14-year old daughters and ate them for dinner. The girls lasted through the winter."
"Are we going to joke or talk seriously?"
"Both?"
Lena started walking with a limp. From behind she did remind him of the sparrow he saved one fall.
"Instinctively those peasants knew that less people meant better survival chances for those remaining. So, killing thousands of defenseless Jews in Mainz and Worms, chopping, burning, and slaughtering in any imaginable way men, women and children looked 'reasonable' to the rabble: less mouths to feed meant more food to go around."
"I am still lost. This is madness. Do they give doctoral degrees in this nonsense?"
"Tony, bear with me. In 1096, this madness was contained along religious boundaries. I call this 'normal cruelty of unbelievable dimensions.' I agree with you that now, one thousand years later, all communities should avoid torturing and killing their 'external elements.' My doctoral dissertation argues that when cruelty reaches unreasonable levels, then it stops being natural, and it is caused chemically. "
"And when did that happen, Dr. Vodă?"
"You are referring to my dead grandpa and mom, Dr. Ana Vodă. I am not yet Dr. Vodă, but within a year I hope to become one."
"Let's go on."
"Sure. I mean torturing and killing everybody within the same religious community and family bonds is 'unreasonable cruelty.' Do you see the difference? It is not normal. It serves no practical purpose."
"I guess so. You want to distinguish between unimaginable cruelty which served some purpose, thus containable, and cruelty which knows no boundaries."
"Yes, I wish you were on my dissertation committee. It took them ages to see the difference."
"And how did you explain the difference?"
"How else? Germ warfare."
"Oh, do speak English, please. Per favore."
"I would rather use Italian. Voresti?"
"Capisco solo poco Italiano. English please."
"Viruses are strange little bridges between living and non-living, floating around in the air alive as a rock, waiting to come into contact with the right cell. When they find the right host cell, they trigger the cells to engulf them, or fuse themselves to the cell membrane so they can release their DNA into the cell. Viruses override the host cell's normal functioning with their own set of instructions that shut down production of host proteins and direct the cell to produce viral proteins to make new virus particles."
"English, please!"
"Viruses might inadvertently take up a bite of their host's DNA and have it copied into their progeny, and when the offspring viruses moves on to infect new cells, they might insert that bit of accidentally pilfered DNA into the new hosts' genome – a process called transduction. Viruses, or even prions, renegade protein which could capture healthy proteins and use them as agents of illness, could change the hosting cell's DNA and if the cell was a bacteria infected cell, then that virus could copy a bit of the infested cell DNA and transfer the copy into its offspring which would change it."
"Bingo. I got it."
"I doubt it. Because I did not tell you what I had in mind."
"And what germ did you have in mind?
"Actually, it is a lovely bacteria. The one that the Middle Ages seem to have particularly enjoyed."
"The plague?"
"Indeed, the pestis bacteria. It has the advantage of being pliable and extremely prone to virus cannibalization. I argue that a specific hybridization happened with the last Crusade, when the plague was brought to Eastern Europe. Something in the hosts made that viral bacterial cannibalization produce mass madness."
"And?"
"I believe there were many hybrid versions. I assume that some were genetically transmitted while others mere chance infestation."
"Wow!"
"Do you think your ancestors suffered of it?"
"Yes. Both brothers, Radu Bey and Vlad the Impaler, as well as other so-called local heroes would be considered psychotic killers by today's standards."
"Please, don't attack my hero."
"Okay, Vlad was totally sane. That's why we have so many folk stories about his sanity."
Tony touched her shoulder. Lena shivered and turned.
"Sorry. I just had an epiphany."
"What?"
"Do you think it possible that someone else could have had your insight?"
"Possibly. Why?"
"What if someone is trying to recreate the Vlads and the Radus."
"Okay, let me be explicit. I meant germ warfare, but I did not mean someone planned it. It just happened."
Lena stopped and they both realized that it did not have to remain a natural happenstance.